Ottawa Roofing Repairs, Ottawa Residential Commercial Roofing Installations Contractors Free Estimates
Improve the look of your Home with free quotes and estimates from OttawaRoofing.net with over twelve (12) years experience serving the ottawa region with professional roofing installations.
Welcome to Ottawa Roofing.net On this web site you can get your ottawa roofing project done. We would be more than happy to provide a Free no obligation quote and estimate on your roofing needs, by Calling Chem at 613-255-2323 to schedule an appointment.
We provide free quotes over the phone for all your Ottawa Rooftop Snow and Ice Removal Services. We are fully insured and registered for Ottawa Pitched Roofs, Flat and Metal Roofs in Ottawa Ontario. We also provide Residential, Commercial and Industrial Snow and Ice Removal services. Call us at 613-255-2323 for an instant estimate today!
We also do Ottawa Evestrough Repair, and Ottawa Chimney Repair Services, give us a call today for free quotes.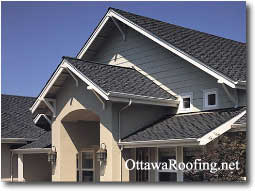 You can also Email Us your requirements along with your address and phone number, and when you can be reached and we will provide a free estimate and quotation for all your ottawa roofing needs. Whether you are in need of repairing your existing ottawa roof, or you want to install a new pitched shingles roof we can help with free samples and courteous professional service.
Ottawa Roofing Services
Ottawa Rooftop Snow and Ice Removal
Installations of Pitched Roofs
Removal of your existing asphalt or metal shingles
Pitched roof repair to homes, garages, residential and commercial applications
Disposal of Your Old Shingles and Roofing Material
Roof Repair for leaks and replace old material
Install Ashpalt Roof Shingles and Underlayment
Install Metal Roofing
Leak Checking Services
Install venting for roofs
Blown Insulation Installations
Soffit, Fascia and Evestroughing Services
Aluminum and Vinyl Siding Estimates and Installations
Free Estimates
Written Guarantees
Seniors Discounts
Attention Ottawa Roofers and Roofing Contractors!
If you are a local Ottawa Roofer, Installer or Roofing company, please click here to get listed on our web site. We offer very competitive rates for you to help you get more ottawa roofing business. Click here for more information on how we can help you grow your ottawa roofing business online…
Ottawa Roofers can contribute to this web site, if you are a local ottawa roofer, we are looking for professionals who can write articles and helpful information or highlight projects you have done with photos, specifications and helpful tips for prospective customers looking to plan and organize their local ottawa roofing project, click here for more information on how you can help…

What our customers are saying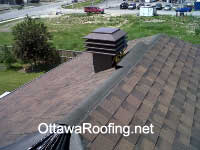 Thanks Chem for showing up on short notice and fixing my Leaking Pitched Roof, Thanks again…Bob, Downtown Ottawa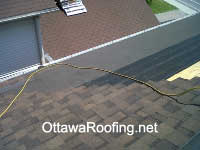 Thanks Chem, we had two other contractors who couldn't determine what the problem was but with your expertise the problem was solved and the leak stopped completely…Emily from Orleans Ontario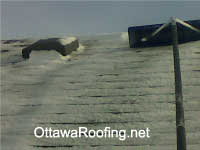 Thank you for removing the snow from my Ottawa Bungalow where my roof was leaking, it solved the problem immediately, Mrs George…Barrhaven, OntarioThanks Chem for your quick service yesterday. Good job, Denis…Orleans, Ontario