Ottawa Roofing – Free quotes from quality reliable Ottawa Roofing Contractors, Installers and Companies.
Call Brian from Ottawa Roofing at 613-255-2323 or Email Us for free quotes to get your Ottawa Roofing project started.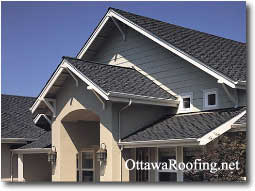 Start your Ottawa Roofing project with a free no obligation quote from the best Ottawa Roofers, Contractors, Builders and Roofing Companies in Ottawa. Email Us and we will have Ottawa Roofing experts contact you.
Our Ottawa Roofing Services
Removal and Installations of Pitched and Flat Roofs
Removal of your existing asphalt or metal shingles
Removal of Flat Roof Membrane
Dispoal of your old roofing material
Roof Repair for leaks and replace old material
Install Ashpalt Roof Shingles and Underlayment
Install Metal Roofing
We install Flat Roof membrane material for flat roofs
Leak Checking Services
Install venting for roofs
Blown Insulation Installations
Soffit, Fascia and Evestroughing Services
Free Estimates
Written Guarantees
Seniors Discounts
Attention Ottawa Roofers and Roofing Contractors!
If you are a local Ottawa Roofer, Installer or Roofing company, please click here to get listed on our web site. We offer very competitive rates for you to help you get more ottawa roofing business. Click here for more information on how we can help you grow your ottawa roofing business online…
Ottawa Roofers can contribute to this web site, if you are a local ottawa roofer, we are looking for professionals who can write articles and helpful information or highlight projects you have done with photos, specifications and helpful tips for prospective customers looking to plan and organize their local ottawa roofing project, click here for more information on how you can help…
Welcome Ottawa, Ontario!
Are you looking for Ottawa Roofing Companies? Look no further than this web site for free quotes from quality, reliable quotes from Ottawa Roofing Contractors and Companies for pitched and flat roofs.